I was a competitive athlete.
This picture may seem funny or cute to you but, to me, it means the world.
Last week my son Bruce asked, "Mommy wanna play a soccer game with me?" I said sure, but I'm wearing jeans! Practicality didn't matter to him. Bruce said "Who cares? Let's set up some branches for goal posts and play a game until one of us gets to 5!" Oki doki, I said – who can say no to that?
As we started playing, I realized how serious he was about this game and I immediately thought, "shit, he wants to play a real game here."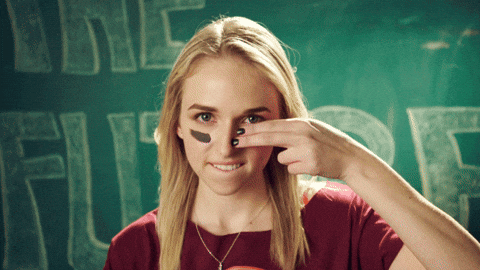 Right away, I put my game face on and said to myself, let's go. We were both running fast, diving, getting dirty, sweating, laughing, and I was loving every single moment. This was who I have always been but I can't help having felt I lost a bit of myself through major self growth in the past 8 years.
You see, I was a competitive athlete back in the day, but when depression hit me I lost that fire in my soul. Plus, when kids happen, sometimes priorities change and you forget some of the things that made you happiest.
Especially the demands of being a mother, I found I lost a bit of my identity, which is not to say I'd trade being a mother for a SECOND, it was just a huge adjustment that I'm sure any mother can relate to. My point is that Bruce (aka MINI ME, to a tee) taught me in a 15 minute "old school" soccer game, that I still had that spark in me. And rediscovering that spark felt AMAZING.
If this resonates with you in any way and you find that you've lost your TRUE self somehow amongst the craziness of life, I want you to dig deep and reflect on what makes YOU happy as an individual and what makes your heart smile.
Now, GO FIND IT! It's always been there.
---
Thanks to @bemacfit as she inspired me to write this post. Thanks girl!